Discover Your Perfect Personalized Mug at Sandjest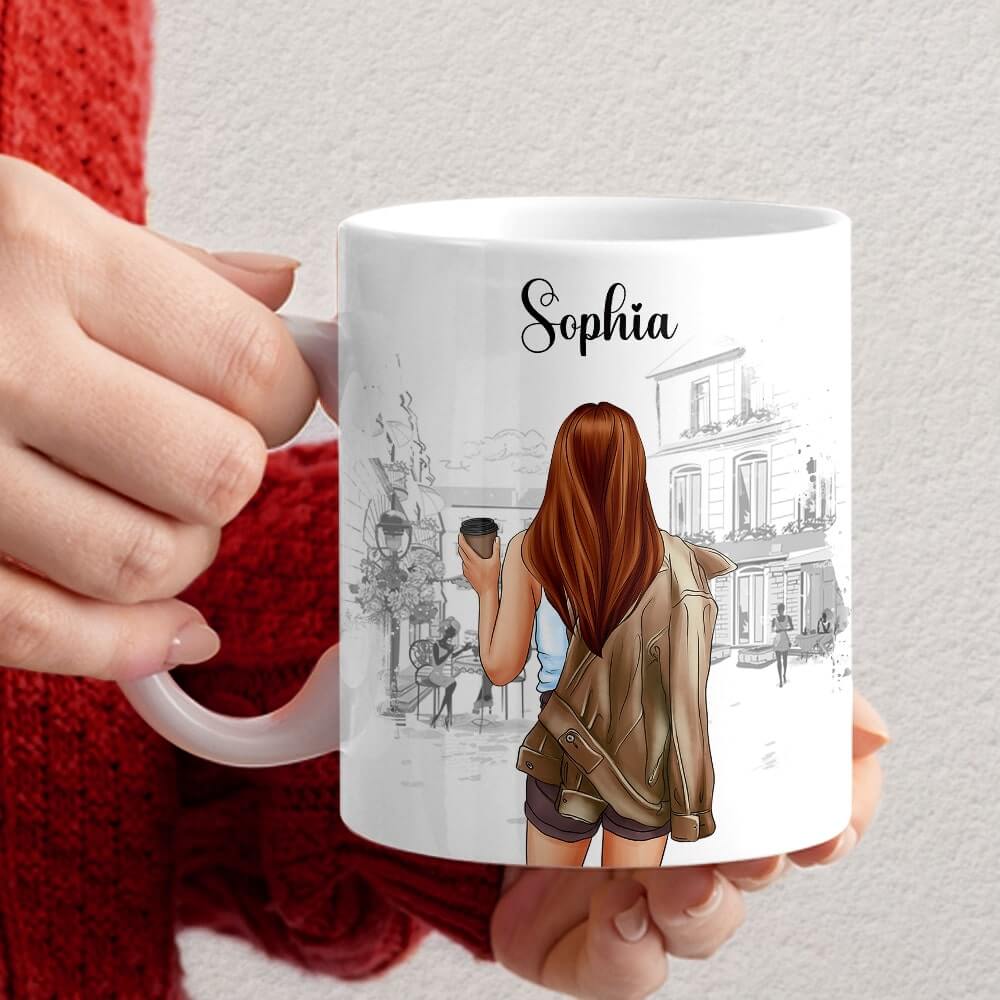 Welcome to Sandjest, your premier destination for unique and meaningful personalized mugs. Whether you're a coffee connoisseur, a tea enthusiast, or simply looking for a special gift, our diverse collection of personalized coffee mugs has something for everyone. Dive into the world of custom mugs, and let's explore the endless possibilities together.
Personalized Coffee Mugs: More Than Just a Sip
A personalized coffee mug is more than just a vessel for your favorite brew. It's a canvas for your creativity, a reminder of cherished moments, and a unique expression of your personality. At Sandjest, we understand the importance of a well-crafted personalized mug, and that's why we offer an extensive range of options to make your cup truly your own.
The Magic of Personalization
When you choose one of our personalized mugs, you're not just getting a cup; you're getting an experience. Personalization is at the heart of what we do. Whether you want to add a name, a special date, or a heartfelt message, our easy-to-use customization tool allows you to create a one-of-a-kind mug that reflects your style and sentiment.
Explore Our Personalized Mug Collection
Our curated collection of personalized mugs caters to a variety of tastes and occasions. Here's a glimpse of what you can find:
Personalized Coffee Mugs: The classic choice for coffee lovers, our personalized coffee mugs come in various sizes and styles, ensuring you find the perfect match for your daily caffeine ritual.

Personalized Travel Mugs: Stay caffeinated on the go with our durable and stylish personalized travel mugs. Add a personal touch to your commute or your adventures.

Personalized Beer Mugs: Cheers to special moments with our personalized beer mugs. These make fantastic gifts for beer enthusiasts and anyone who enjoys a good brew.

Personalized Mugs with Pictures: Transform your favorite photos into cherished memories with our personalized photo mugs. Create a mug that warms your heart with every sip.

Personalized Dog Mug: Show your love for your furry friend with our personalized dog mugs. Add your dog's name or image to create a mug that celebrates your bond.
Unleash Your Creativity
Our customization options extend beyond text. You can upload your own designs, artwork, or images to make your personalized mug truly unique. Whether it's a family photo, a pet portrait, or a piece of art, we can bring your vision to life on your mug.
Perfect Gifts for Every Occasion
Are you looking for a thoughtful and memorable gift? Our personalized mugs are ideal for birthdays, anniversaries, weddings, holidays, and more. Whether you're expressing love, gratitude, or friendship, a custom mug adds a personal touch that shows you care.
Quality That Lasts
We believe that a personalized mug should not only be beautiful but also durable. That's why we use high-quality materials and printing techniques to ensure your design stays vibrant, no matter how many times it goes through the dishwasher or microwave.
Easy Ordering, Fast Delivery
Ordering your personalized mug from Sandjest is a breeze. Simply choose your favorite mug, customize it to your liking, and proceed to checkout. Our efficient production process ensures that your personalized mug is crafted with care and delivered to your doorstep in no time.
Find Your Perfect Personalized Mug Today
Your search for the perfect personalized mug ends here at Sandjest. Whether it's for yourself or a loved one, our diverse collection and easy customization options make finding the right mug a delightful experience. Start your day with a sip of joy, and create a mug that tells your unique story. Join us in celebrating the art of personalization and the simple pleasures of life, one sip at a time.