Native American Mugs: Celebrating Indigenous Culture and Artistry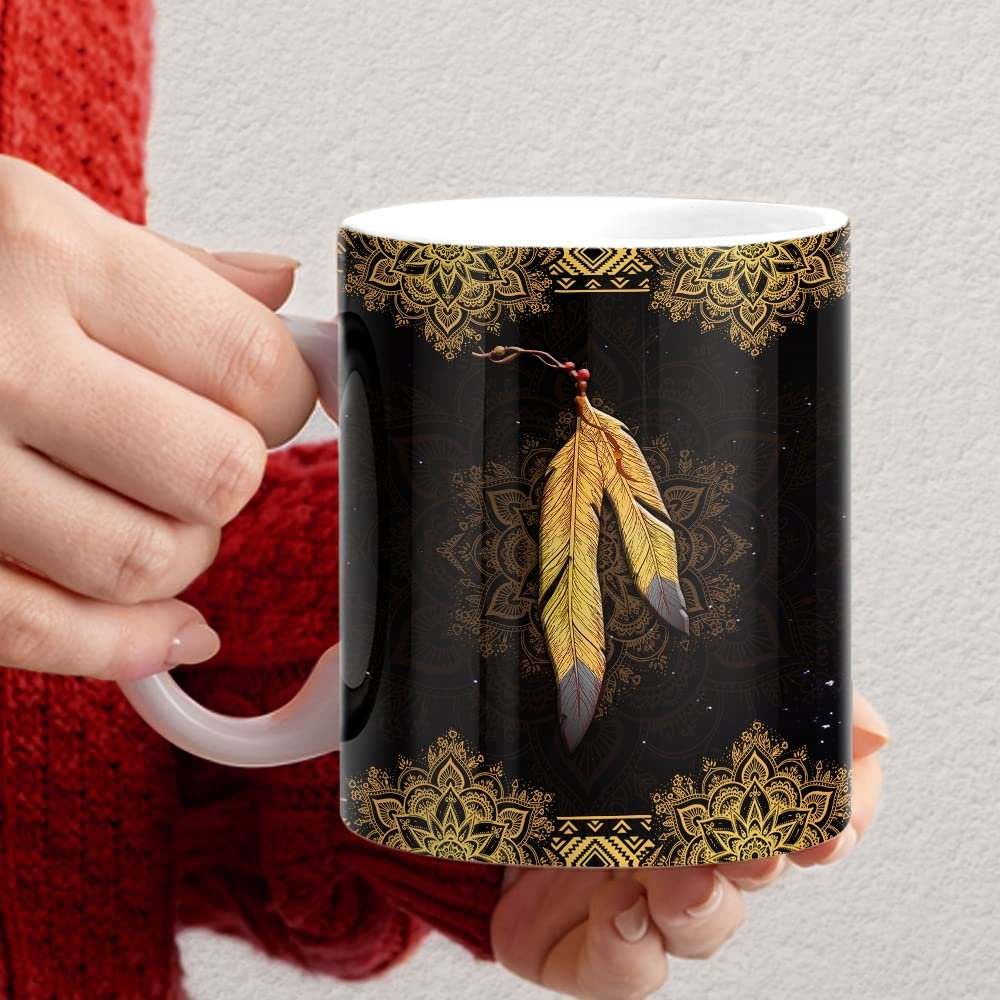 At Sandjest, we're proud to offer a wide selection of Native American mugs that showcase the rich cultural heritage and artistic talents of Indigenous peoples across North America. Our collection features stunning original designs as well as iconic motifs from Native American culture.
Highlighting Tribal Traditions
The designs on our Native American mugs honor the history and traditions of various Indigenous tribes. You'll find patterns inspired by tribes like:
Navajo – Famous for textiles, rugs, and jewelry. Mugs may feature common Navajo motifs like geometric shapes and patterns.

Cherokee – Known for pottery and baskets. Our mugs celebrate these crafts with earth tone colors and shapes reminiscent of traditional Cherokee clay and woven creations.

Sioux – Honors the Plains Indians culture with painted tepees, dreamcatchers, feathers and more.

Iroquois – Patterns stem from their wood carvings, woven beads, and quillwork. Look for imagery of corn, beans, squash, and more.
Celebrating Important Symbols
In addition to tribe-specific designs, our Native American mugs also incorporate universal symbols with significance across tribes:
Animals – Bears, wolves, bison and eagles held special meaning. Mugs may feature these creatures in traditional abstract Native art styles.

Nature – Natural elements like mountains, sun, moon, and trees connect to Indigenous spiritual beliefs.

geometric shapes – Triangles, diamonds, zig zags and more reflect Native American art aesthetics.
Vibrant Original Artwork
We partner with modern Indigenous artists to feature their vibrant original designs on our Native American mugs. You'll find colorful graphics of tribal legends, historical figures, cultural symbols, and abstract geometric patterns. Every mug celebrates authentic Native arts through customized coffee mugs.
Traditional Southwestern Color Palettes
While hues may vary, the mugs pull from traditional Southwest color palettes. Rich saturated tones like turquoise, coral, yellow, and terra cotta reflect the striking art of the region. Natural brown, beige, black, and white colors also connect to Native crafts.
Durable Materials Withstand Daily Use
Constructed from durable stoneware or ceramic, our Native American mugs can withstand repeated use without cracking or fading. Their chip-resistant material and baked-on designs are safe for dishwashers. Enjoy your mug daily for coffee, tea, and more.