Premium Son Tumblers by Sandjest: A Blend of Innovation and Style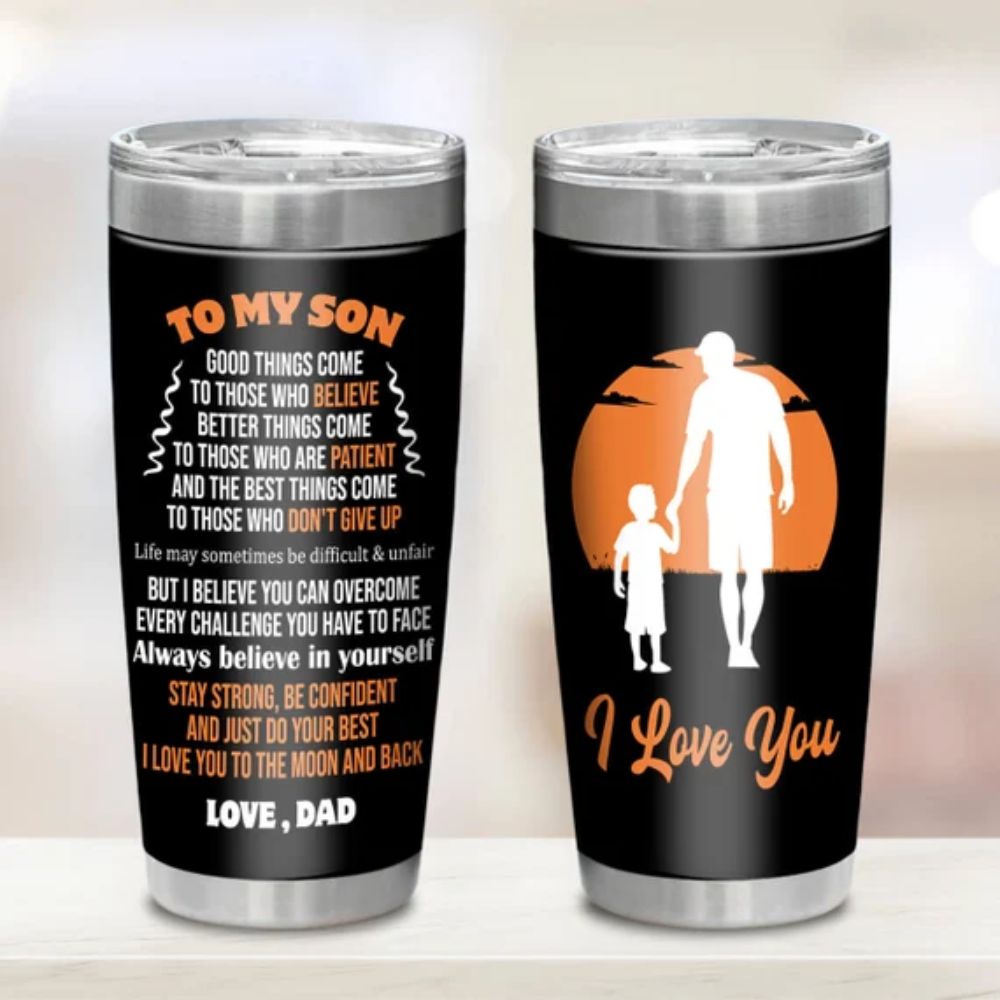 Welcome to Sandjest, your ultimate destination for high-quality and innovative lifestyle products. We take immense pride in presenting our exclusive collection of premium son tumblers – a perfect fusion of cutting-edge technology, practicality, and aesthetic design. Whether you're searching for an ideal gift or looking to enhance your daily routine, our son tumblers are the answer. Discover our son tumbler collection and discover personalized tumbler ideas at Sandjest.
Unveiling the Son Tumbler Collection
At Sandjest, we understand the importance of finding the right balance between functionality and style. Our son tumbler collection is a testament to this commitment. These remarkable tumblers are designed to keep beverages at the perfect temperature for extended periods, ensuring every sip is as enjoyable as the first. Whether it's piping hot coffee on a chilly morning or an ice-cold refreshing drink on a scorching afternoon, our son tumblers have got you covered.
Innovative Temperature Control Technology
The heart of our son tumblers lies in their state-of-the-art temperature control technology. Using advanced NLP (Next-Level Preservation) technology, these tumblers can maintain the temperature of your drink with unparalleled precision. This means you can bid farewell to lukewarm coffee or overly chilled beverages. Our son tumblers guarantee that your drink will remain at the desired temperature, allowing you to savor every sip.
Durable Design for Active Lifestyles
Life is an adventure, and our son tumblers are built to accompany you every step of the way. Crafted from premium stainless steel, these personalized tumbler with picture is designed to withstand the rigors of an active lifestyle. Whether you're hiking through rugged terrains, conquering urban jungles, or simply navigating your daily routine, our son tumblers are your reliable companions. Their robust construction ensures that they can handle the occasional bumps and drops, so you can focus on enjoying your journey.
Elegance Meets Functionality
At Sandjest, we believe that aesthetics should never be compromised for functionality. Our son tumblers are a testament to this philosophy, boasting a sleek and sophisticated design that's bound to turn heads. The minimalist yet striking appearance of these tumblers makes them a perfect accessory for any occasion. Whether you're at a business meeting, hitting the gym, or enjoying a leisurely day at home, our son tumblers effortlessly complement your style.
The Perfect Gift
Looking for a thoughtful and practical gift for your loved ones? Look no further than our son tumblers. With their universal appeal and undeniable utility, these tumblers make for the perfect present. Whether it's a birthday, anniversary, or any special occasion, gifting a Sandjest son tumbler showcases your appreciation for quality and innovation.
Customization Options
Personalization adds a special touch to any product, and our son tumblers are no exception. We offer a range of customization options, allowing you to create a tumbler that's uniquely yours or tailored to the recipient's preferences. From engraving a name to selecting a preferred color, our customization process ensures that your son tumbler carries a personal touch that sets it apart.
Experience the Sandjest Difference
When you choose a Sandjest son tumbler, you're not just purchasing a product – you're investing in a lifestyle upgrade. Our commitment to quality, innovation, and customer satisfaction is at the core of everything we do. Join the Sandjest family today and elevate your beverage experience with our premium son tumbler collection.
Conclusion
Elevate your beverage game with Sandjest's exclusive collection of son tumblers. Blending advanced temperature control technology with a sleek and durable design, these tumblers redefine the way you enjoy your drinks. Whether you're a busy professional, an adventure enthusiast, or simply someone who appreciates the finer things in life, our son tumblers cater to your needs. Choose Sandjest and experience the perfect harmony of innovation and style in every sip.