Experience Enchantment with Sandjest's Unicorn Can Cooler Collection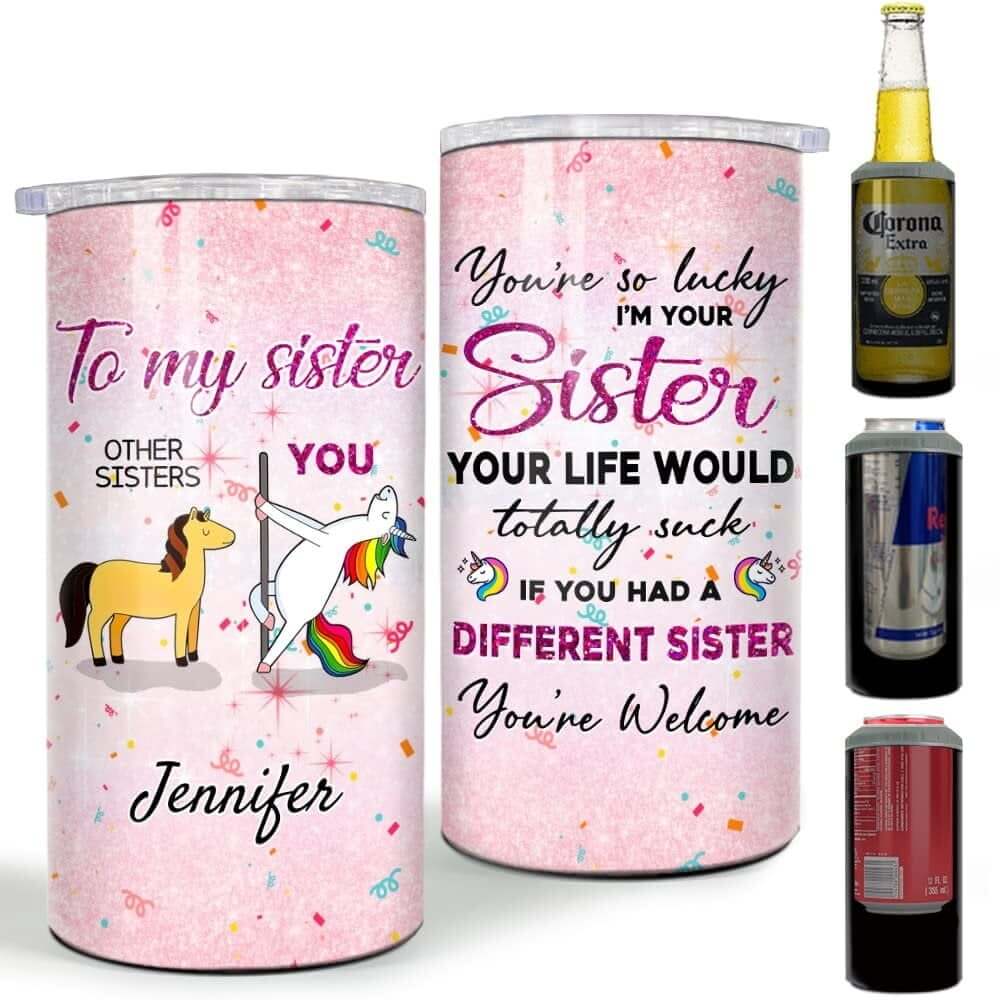 Welcome to Sandjest's enchanting world of Unicorn Can Coolers! If you're a fan of all things magical and whimsical, you're in for a treat. Our Unicorn Can Cooler collection is designed to bring a touch of fantasy to your everyday life while keeping your beverages refreshingly cold. Explore a realm of unicorn-inspired designs and accessories that will spark joy and add a splash of color to your drinkware.
Discover the Magic of Unicorn Can Coolers
Unicorns symbolize purity, wonder, and imagination. With Sandjest's Unicorn Can Coolers, you can carry a piece of that magic wherever you go. Our custom koozies are not just accessories; they're gateways to a world of enchantment. Crafted with meticulous attention to detail, these coolers are designed to keep your favorite canned beverages at the perfect temperature, whether you're by the pool, at a picnic, or simply enjoying a quiet moment at home.
Unicorn Beer Koozie – Where Fantasy Meets Functionality
Indulge in the whimsy of our Unicorn Beer Koozies. These coolers seamlessly blend fantasy with functionality, allowing you to enjoy your cold beer while embracing the charm of unicorns. The high-quality materials and insulation technology ensure that your beverage stays icy cold, even on the hottest of days. Elevate your drinking experience and express your love for the mystical with every sip.
Unicorn Koozie – A Splash of Magic in Every Can
Unicorns bring smiles and joy wherever they go, and our Unicorn Koozies are no exception. These koozies are more than just practical accessories; they're conversation starters, delighting everyone who lays eyes on them. The unique unicorn-themed designs add a pop of color and fantasy to your drinks, making them perfect companions for gatherings, parties, and moments of relaxation.
Embrace Elegance with Unicorn Mug Coozies
Unicorns embody elegance, and our Unicorn Mug Coozies capture that essence perfectly. These coozies are designed to fit snugly around your favorite mugs, keeping your hot beverages warm and your hands comfortable. Whether you're sipping on tea, coffee, or hot cocoa, these mug coozies provide a touch of magic as you immerse yourself in the flavors and aromas of your drink.
Unicorn Bottle Koozie – Adventure with Every Sip
For those who prefer bottled beverages, our Unicorn Bottle Koozies are a must-have. These koozies are designed to fit various bottle sizes, ensuring that your drinks stay at the ideal temperature no matter where your adventures take you. Whether you're hiking, traveling, or simply on the go, our Unicorn Bottle Koozies add a touch of enchantment to every sip.
Float in Fantasy with the Unicorn Floating Koozie
Pool days and beach trips are even more magical with our Unicorn Floating Koozie. Imagine lounging in the water with your favorite drink floating by your side in a unicorn-themed holder. It's not just a koozie; it's a companion that adds a whimsical touch to your aquatic escapades. Let the unicorn's charm and your relaxation intertwine as you bask in the sun and enjoy your refreshing beverage.
Unicorn Mug Koozie – Whimsy in Every Sip
The joy of a warm beverage meets the enchantment of unicorns with our Unicorn Mug Koozies. These koozies are specially designed to fit your mugs, keeping your drinks cozy and your hands comfortable. Whether it's a chilly morning or a relaxing evening, these koozies bring a touch of whimsy to your mug, creating a delightful experience with every sip.
Experience the Unicorn Magic Today
Ready to infuse your daily routine with a touch of magic and fantasy? Explore Sandjest's Unicorn Can Cooler Collection and discover a world of enchanting designs. Whether you're seeking unicorn beer koozies, unicorn koozies, unicorn can coolers, or unicorn mug koozies, our collection has something for everyone who believes in the power of imagination. Elevate your beverage experience with the charm of unicorns and order your Sandjest Unicorn Can Coolers today.