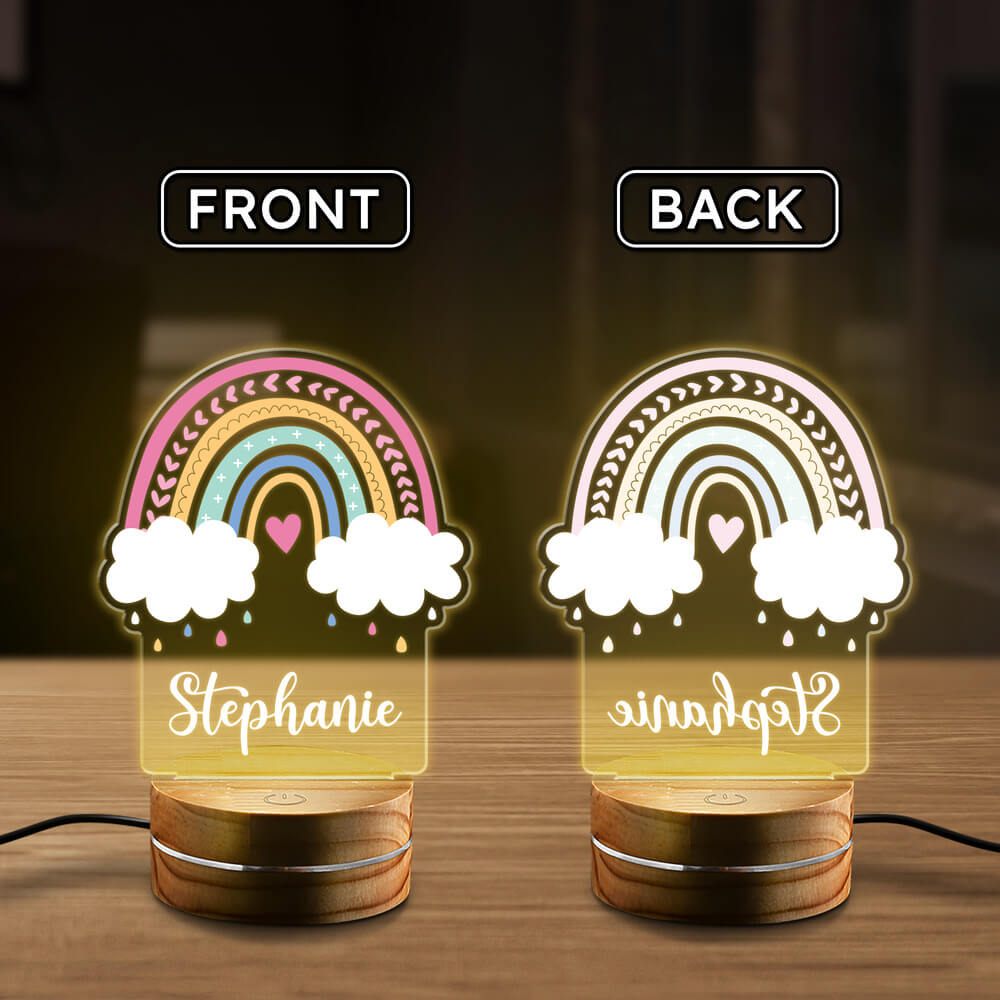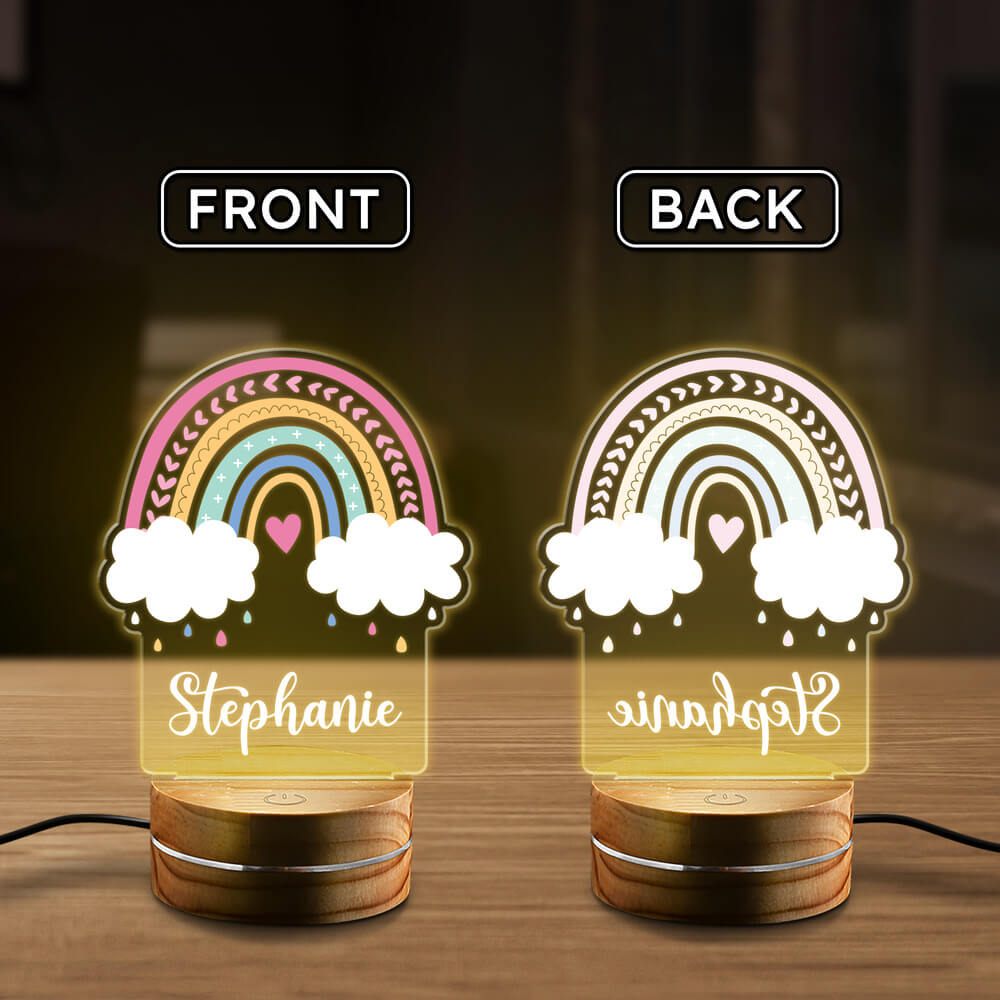 Personalized Rainbow Nursery Night Light
Guaranteed safe & secure checkout
Description
Enhance the nursery ambiance with our delightful personalized baby-themed night light, capturing the essence of your love and affection for your little angel.
Infused with character and sentimental value through personalized elements, this Nursery night light becomes a cherished heirloom for your little one to treasure. This night light serves as a beautiful token of the trust, warmth, and affection exchanged between you and your baby, creating a lasting memento of your special parent-child connection.
Sandjest is devoted to offering our customers the finest products and customer service, recognizing their pivotal roles in nurturing a loyal clientele. Seize your opportunity before our stock runs out – add it to your cart now.
There are no question found.
The night light comes with a USB cable. No battery is required, works well with multiple devices.
Acrylic sheet: Transparent, sturdy, durable, and easy to clean. Rectangle wooden base.
LED lights with 16 RGB colors and 4 flashing modes.
LED light Usage time: From 10,000 to 20,000 hours.
No heat is emitted when the light is used. Safe for children.
Actual color may be slightly different from the image due to different monitor and light effects.
Dimension: Acrylic sheet Width x Height : 6""x9"". Wooden base Width x Height x Length: 1.7""x1.2""x5.9"" (Please allow 0.2"" - 0.8"" differences due to manual measurement).
Remote control: runs on a 3V lithium battery. For transport safety reasons, the battery is not included.
One side printed, the other side is reflected backward
Package includes: 1 Night light, 1 Remote control
There are no question found.