Capturing Maternal Love with Sandjest's Mom Posters Collection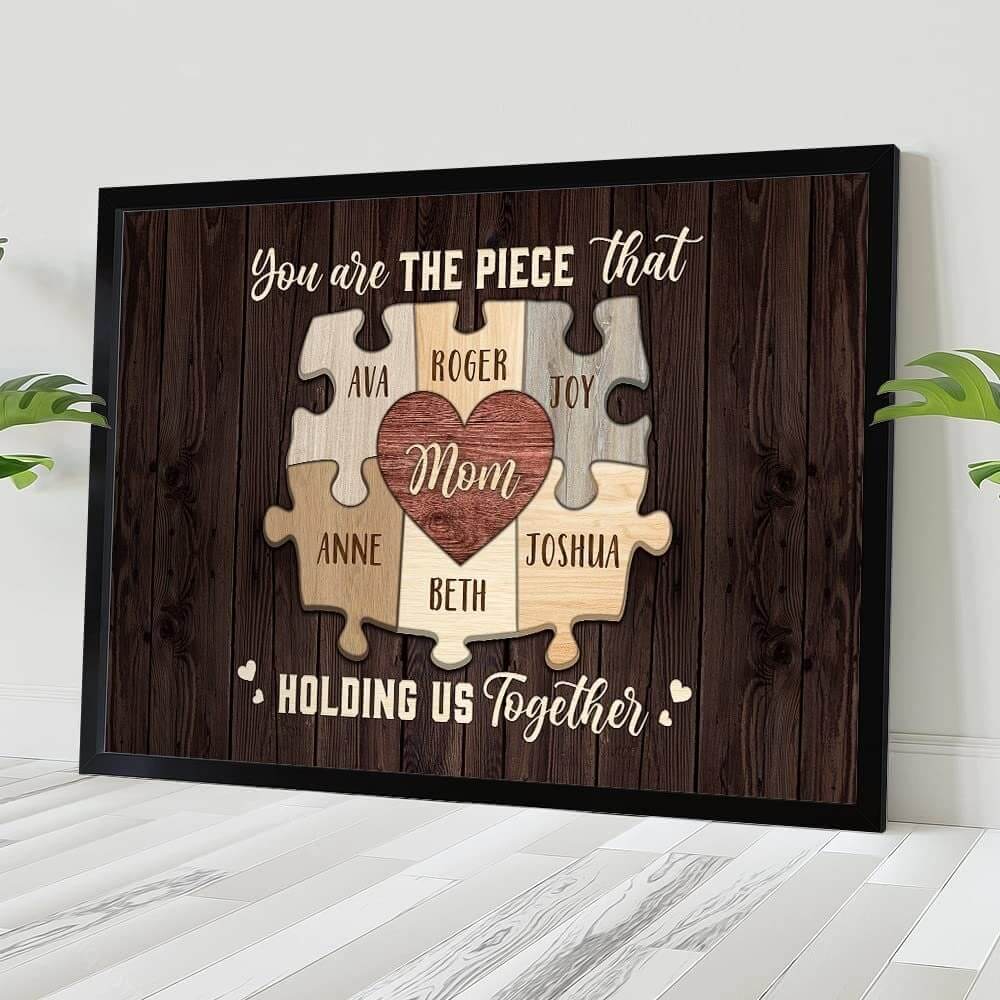 Experience the warmth and beauty of Sandjest, a place where we honor the remarkable connection between mothers and their children. Our Mom posters collection is a heartfelt tribute to the boundless love and care that mothers provide. Our posters capture the essence of the extraordinary bond you share with your mom. You can use them as a meaningful birthday gift, to simply express gratitude, or anything like that. Whether it's a beautiful portrait or a collage of memories, a custom poster can truly embody your appreciation.
A Visual Ode to Motherly Affection With Mom Posters
Our collection of Mom Posters serves as a heartfelt tribute to the invaluable presence mothers have in our lives. Each poster artfully captures the immense love, selflessness, and wisdom that is uniquely bestowed by a mother. With their exquisite designs and touching messages, these posters beautifully honor the cherished bond you share with your mom.
Artistic Tribute to Mom With MoMA Poster
Our beautiful collection of MoMA Posters is a delightful blend of artistic expression and heartfelt appreciation for mothers. Celebrate your mother's distinctive attributes while immersing yourself in the splendor of beautiful art.
Playful Homage to Strength Of Big Mom Wanted Poster
If your mother is your superhero, our Big Mom Wanted Poster series is ideal. These amusing posters honor the strength, courage, and larger-than-life presence of moms who tackle challenges head-on and protect their loved ones.
Perfect Blend of Nostalgia and Fashion Fusion with Mom Jeans Poster
Our Mom Jeans Poster collection combines iconic mom jeans with sentimental and meaningful messages for those who appreciate a touch of nostalgia and fashion flair. These posters celebrate the enduring style and timeless love that moms bring into our lives.
Poster Ideas To Craft the Perfect Personalized Tribute for Mom 
Are you seeking inspiration for a truly unique mom poster? Our Mom Poster Ideas guide offers creative suggestions to customize your tribute. You can incorporate favorite quotes or design a poster that mirrors her personality; these ideas ensure your mom's poster is as special as she is.
Embrace Playful Parenting with the Bad Moms Poster
You may feel the authentic essence of modern motherhood with our appealing collection of Bad Moms Posters. These posters showcase imperfect parenting moments, reminding us that it's appropriate to appreciate the trials and joys of family life.
Making Mom's Milestone Birthday Unforgettable with a Poster
A mom's birthday is a time to shower her with love and gratitude. Our Birthday Poster for Mom collection lets you create a memorable tribute that celebrates her life, wisdom, and the countless memories you've shared together.
Conclusion: Celebrating the Heart of the Family
At Sandjest, we believe that moms are the heart of the family, embodying love, strength, and compassion. Our Mom Posters collection pays homage to the unique relationship you share with your mom, allowing you to express your feelings through visual artistry. Whether it's a birthday, a special occasion, or simply an expression of appreciation, our posters capture the essence of maternal love in a truly heartfelt manner. Explore our collection and find the perfect poster to celebrate the incredible woman who has shaped your life.