Giraffe Can Cooler: Reach New Heights of Style and Functionality with Sandjest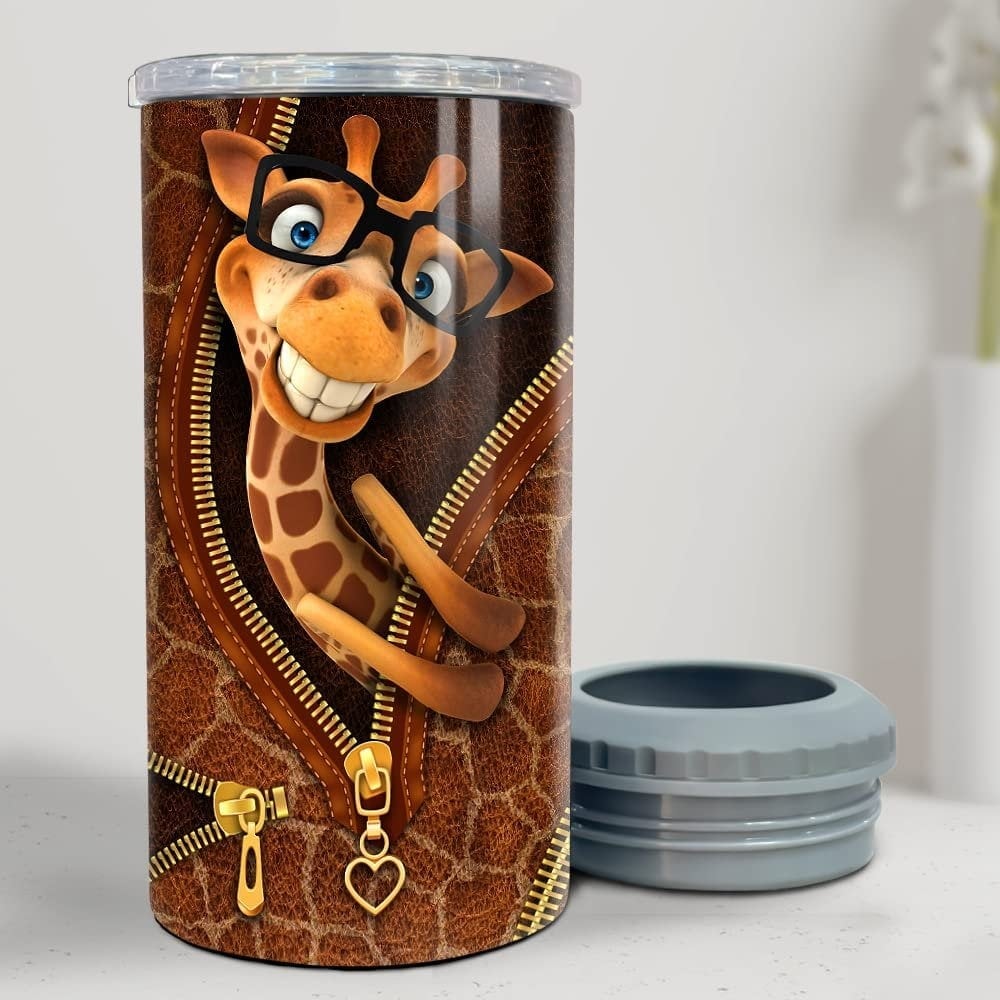 Welcome to Sandjest's captivating collection of Giraffe Can Cooler, where elegance meets practicality in the most enchanting way. Whether you're a wildlife enthusiast, a lover of majestic creatures, or you're searching for a unique gift that captures the grace of giraffes, our giraffe-themed koozies offer a delightful blend of style and usefulness. Join us as we embark on a journey through the world of giraffe can coolers, where every sip becomes a celebration of elegance and the wonders of nature.
Elevate Your Beverage Experience with Giraffe Koozies
Our giraffe koozies are designed to elevate your beverage experience with a touch of natural grandeur. Crafted from high-quality insulating materials, these koozies ensure that your canned beverages stay refreshingly cold for longer, allowing you to enjoy your favorite drinks without worrying about temperature. Whether you're sipping on a soda, relishing a beer, or indulging in a chilled drink, our giraffe can coolers add a layer of sophistication to your moments of relaxation, all with the help of our specially designed custom can koozies.
Giraffe Can Coolers: Celebrate the Majesty of Wildlife
Giraffes are symbols of elegance, grace, and the splendor of the animal kingdom. Our collection of giraffe can coolers pays tribute to the magnificent beauty of these tall creatures and the connection between humans and wildlife. 
With a variety of designs that capture the essence of the savannah, these koozies serve as visual representations of the harmony between humans and nature. Whether you're a wildlife enthusiast or simply appreciate the grandeur of giraffes, our giraffe-themed koozies offer a heartfelt way to express your admiration.
Giraffe Koozies: Elegance and Grandeur in Your Hands
Our giraffe koozies are more than just accessories; they're expressions of elegance and a reminder of the wonders of the animal kingdom. Whether you're seeking to infuse your daily routine with a touch of natural beauty or you're looking for a thoughtful gift for a fellow wildlife lover, these koozies allow you to carry the essence of nature with you wherever you go. Let the charm of these beautifully designed koozies transport you to a world of grace and splendor.
Giraffe Can Cooler: Functional Elegance for Every Moment
Our giraffe can coolers are not just functional accessories; they're representations of natural grandeur that enhance your daily routine. Transform your favorite cup or tumbler into a work of art with our giraffe koozies. Whether you're enjoying your morning coffee, sipping on tea, or staying hydrated throughout the day, these coolers keep your beverages at the perfect temperature while infusing your day with the majestic charm of giraffe designs.
Celebrate Wildlife with Giraffe Koozies
Our giraffe koozies are designed to celebrate the beauty of the animal kingdom and create lasting memories that honor the splendor of wildlife. Whether you're taking a leisurely stroll through nature, enjoying a wildlife-themed event, or commemorating a special conservation effort, these koozies add a touch of natural elegance to every sip. Raise your drinks and toast to the harmony between humans and animals, and let our giraffe-themed koozies be a constant reminder of the magnificence and grandeur of the natural world.
Conclusion: Embrace Natural Elegance with Giraffe Can Coolers from Sandjest
Sandjest's Giraffe Can Coolers collection invites you to embrace the natural elegance of wildlife while enjoying the practicality of stylish accessories. These captivating and functional koozies offer a unique way to express your love for the animal kingdom and the majestic charm of giraffes.
Whether you're searching for a thoughtful gift, a stylish accessory, or a token of wildlife inspiration, our giraffe-themed koozies offer a range of options to celebrate the timeless beauty of the animal world. Explore our collection today and raise a toast to the majestic world of giraffes and wildlife elegance with every sip.