Sandjest's Dog Mom Skinny Tumbler Collection: Sip in Style as a Proud Dog Mom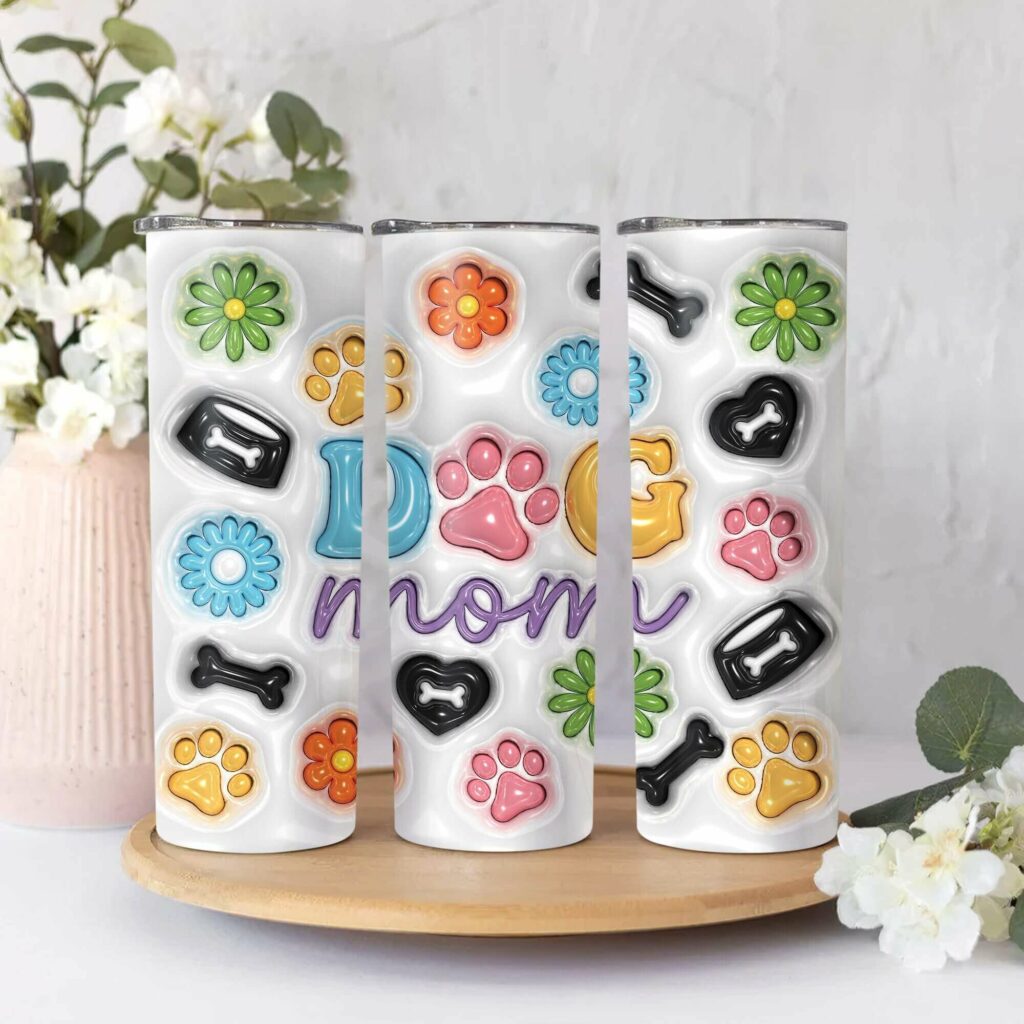 Welcome to Sandjest, your premier destination for unique and personalized gifts. We are thrilled to introduce our exclusive collection of Dog Mom Skinny Tumblers, specially designed to celebrate the unconditional love between you and your furry companion. In this comprehensive category page, we will delve into various aspects of our Dog Mom Skinny Tumbler collection, highlighting the creative designs and unique features that make these tumblers the perfect choice for proud dog moms who want to enjoy their favorite beverages while expressing their love for their canine companions.
The Essence of a Dog Mom Skinny Tumbler
Dog Mom Skinny Tumblers: Sip and Celebrate the Bond with Your Furry Friend
Elegance Meets Love: Our Dog Mom Skinny Tumblers seamlessly blend elegance with the deep love dog moms have for their four-legged family members. These slender and stylish tumblers are a heartfelt way to express your affection for your dog while enjoying your favorite drinks.

Built to Last: Just as your bond with your dog is enduring, our Skinny Tumblers are crafted from high-quality materials to withstand the test of time. They are ready to accompany you on countless walks, playdates, and cozy evenings with your fur baby.

Temperature Control: Keep your beverages at the perfect temperature with our double-wall, vacuum-insulated tumblers. Whether you're sipping coffee during morning walks or enjoying a cold drink at the dog park, our tumblers ensure your drink stays just right.

Creative Designs for Dog Moms: Our collection features an array of creative designs that celebrate the unique connection between dog moms and their beloved pets. From adorable paw prints to customizable options, you'll find a tumbler that perfectly represents your bond with your furry friend.
The Art of Creative Design
Dog Mom Skinny Tumblers: Where Creativity Meets Canine Love
Designs That Celebrate Dogs: Explore the creative designs that adorn our Dog Mom Skinny Tumblers. Each design is carefully crafted to celebrate the joy, loyalty, and companionship that dogs bring to our lives.

Personalization for Unique Bonds: Add a personal touch by customizing your Dog Mom Skinny Tumbler with your dog's name, a special message, or a memorable date. It's a wonderful way to showcase the one-of-a-kind bond you share with your fur baby through a personalized skinny tumbler.

Color Palette: Choose from a range of vibrant colors that resonate with the warmth of your connection with your dog. Whether you prefer classic neutrals or want to express your dog's personality with unique hues, we have options to suit your style.
Features That Set Our Dog Mom Skinny Tumblers Apart
A Closer Look at Dog Mom Skinny Tumbler Features
Leak-Proof Lid: Enjoy your drinks without worrying about spills. Our Dog Mom Skinny Tumblers come with a secure, leak-proof lid, ensuring your drink stays safely inside the tumbler.

Effortless Cleaning: We know dog moms have busy lives. That's why we've designed our tumblers to be easy to clean, allowing you to focus on spending quality time with your furry companion.

Safety First: Your well-being is our priority. Our Dog Mom Skinny Tumblers are made from BPA-free materials, ensuring your drinks are free from harmful chemicals.

Wide Mouth Opening: The wide mouth opening makes it easy to add ice cubes or your favorite beverage, so you can enjoy your drink just the way you like it.
The Perfect Gift for Dog Moms
Dog Mom Skinny Tumblers: Ideal Gifts for Proud Dog Moms
Looking for the perfect gift for a fellow dog mom or to treat yourself as a proud pet parent? Our Dog Mom Skinny Tumblers make for an exceptional choice. Surprise your friends, family, or colleagues with a personalized tumbler that celebrates their unique bond with their canine companions.
Heartwarming Customer Testimonials
What Our Customers Say About Dog Mom Skinny Tumblers
Discover reviews from our satisfied customers who have experienced the joy of gifting and receiving our Dog Mom Skinny Tumblers. We take pride in delivering high-quality products that reflect the love and devotion shared between dog moms and their furry friends.
Frequently Asked Questions
Answers to Common Queries About Dog Mom Skinny Tumblers
Explore our FAQ section to find answers to common questions about our Dog Mom Skinny Tumblers. If you have specific inquiries or need assistance, our dedicated customer support team is ready to help you celebrate your bond with your dog.
In Conclusion
In summary, Sandjest's Dog Mom Skinny Tumblers offer a perfect blend of style, creativity, and personalization for proud dog moms who want to express their love for their furry companions while enjoying their favorite beverages. Whether you're commemorating your bond, expressing appreciation for a fellow dog mom, or simply celebrating the joy and loyalty that dogs bring to our lives, our tumbler collection offers a stylish way to raise a toast to the unconditional love between a dog mom and her fur baby. Shop with us today and sip in style as you cherish every moment with your canine companion.